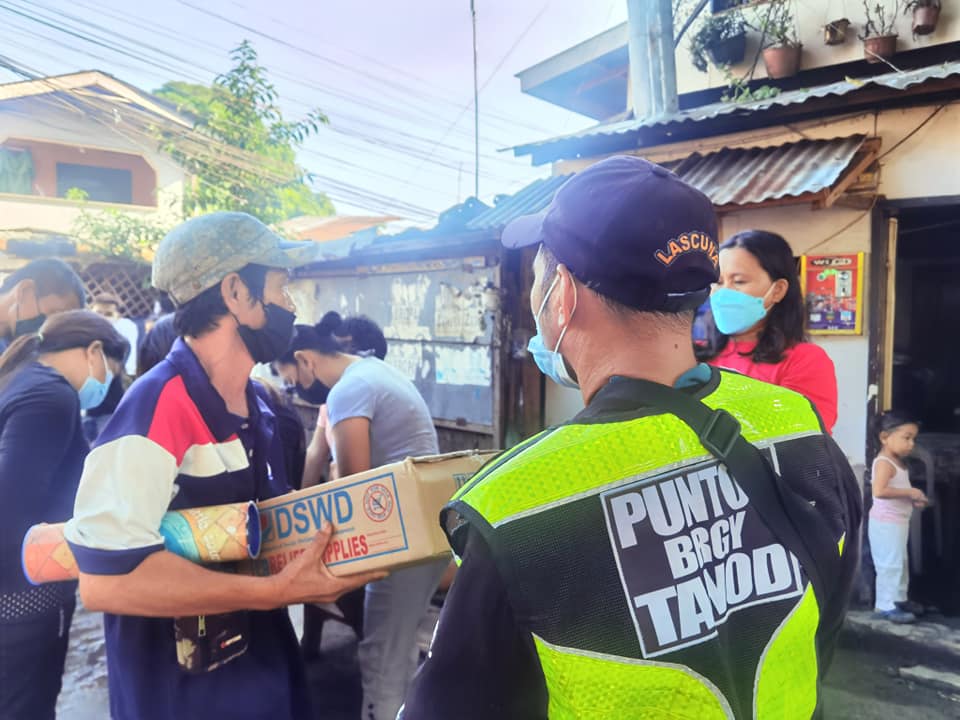 As part of its resource augmentation to local government units (LGUs), the Department of Social Welfare and Development (DSWD) continues the provision of family food packs (FFPs) and other non-food items (NFIs) to localities affected by Typhoon Odette.
Based on the December 19 DSWD-DROMIC report as of 6AM, some ₱1.14 million worth of humanitarian assistance was initially augmented by the DSWD to affected LGUs in Regions VI, VIII, XI, MIMAROPA and Caraga. Meanwhile, as first responders, concerned cities and municipalities provided assistance to families hit by the typhoon amounting to more than ₱2.4 million.
In addition, the DSWD also continues repacking activities to ensure the availability of relief items that will be distributed to LGUs. Furthermore, the DSWD, through its concerned Field Offices, is also facilitating disaster response operations to immediately assist the affected localities.
Meanwhile, President Rodrigo Roa Duterte was joined by DSWD Secretary Rolando Joselito Bautista and Senator Bong Go as he visited the Caraga Region on December 18.
Following the visit in disaster areas, the DSWD allotted additional 35,000 FFPs for Caraga Region. Likewise, NFIs such as hygiene kits, family kits, sleeping kits, collapsible water containers and laminated sacks are set to be delivered in Siargao Island through the presidential vessel "Ang Pangulo". As of press time, the Philippine Coast Guard vessels is delivering family food packs to Siargao.
To date, more than 202,000 families or more than 780,000 individuals from Regions V, VI, VII, VIII, X, XI, MIMAROPA and Caraga have been affected by Typhoon Odette. Over 74,000 families or around 279,000 individuals are currently staying in 2,060 evacuation centers in the affected regions.
Meanwhile, the DSWD assured the public that it has sufficient relief items for distribution to affected localities. In fact, as of December 19, the Department maintains stockpiles and standby funds amounting to more than ₱969 million. Over 414,000 family food packs are also prepositioned in strategic locations around the country.
While the DSWD has sufficient resources to sustain disaster operations, interested donors may send their donations to the following:
DOLLAR SAVINGS ACCOUNT
Account Name: DSWD FOREIGN DONATION
Account Number: 3124-0055-81
Swift Code: TLBPPHMMXXX
Bank Address: Land Bank of the Philippines, Batasan Branch, Constitution Hills, Quezon City
PESO SAVINGS ACCOUNT
Account Name: DSWD DONATION FUND
Account Number: 3122-1011-84
Bank Address: Land Bank of the Philippines, Batasan Branch, Constitution Hills, Quezon City
The Department vowed to assist LGUs to ensure that the needs of affected families are addressed