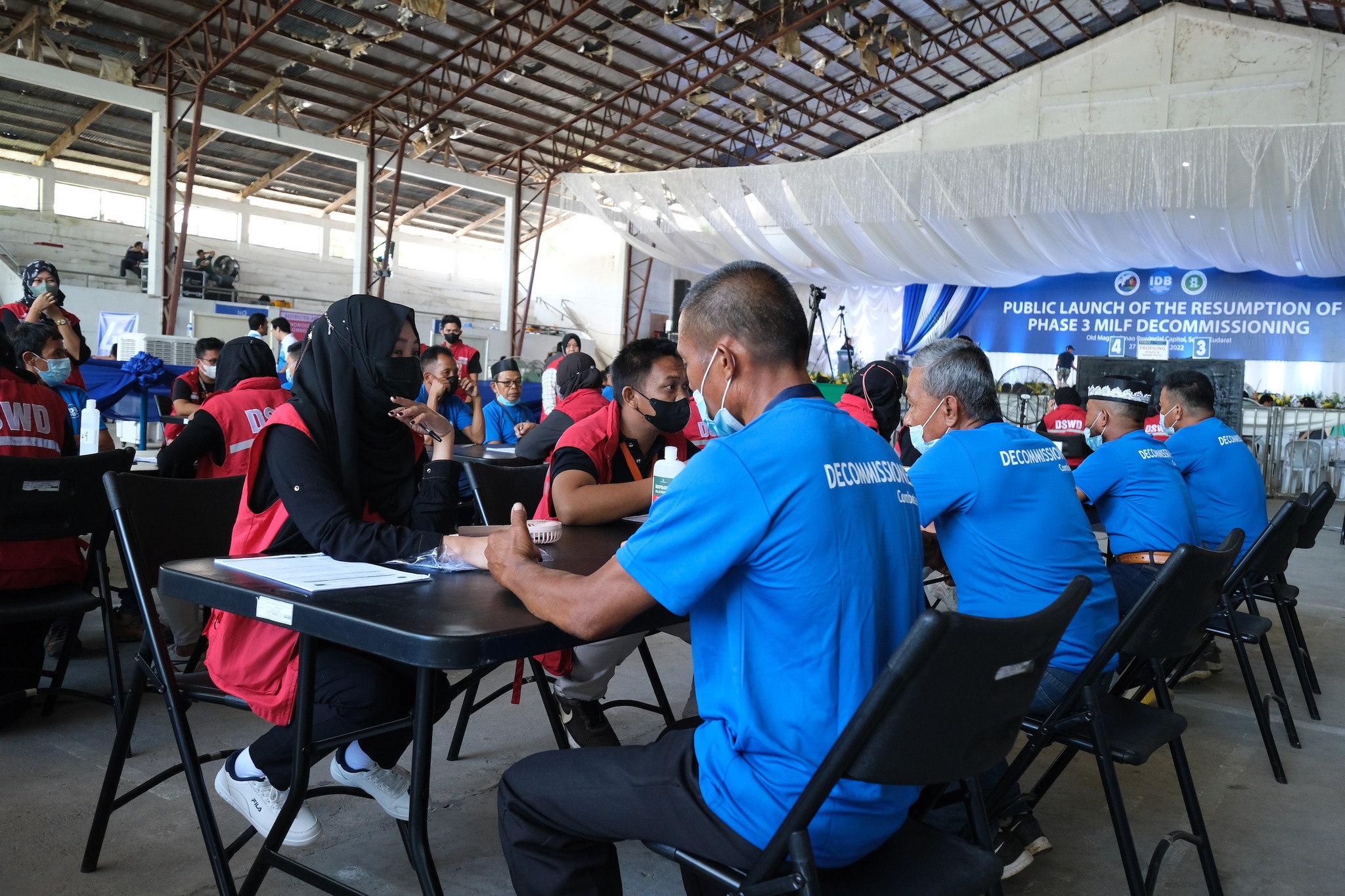 Officials of the Department of Social Welfare and Development (DSWD) conducted site visitation on the ongoing decommissioning and distribution of the Socio-Economic Program for Normalization of the Decommissioned Combatants (DCs) of the Moro Islamic Liberation Front (MILF) held in Sultan Kudarat, Maguindanao on October 24.
The program is designed to assist and empower DCs and their families toward normalization by providing them with various social protection and livelihood interventions with the collaborative support of concerned agencies.
The program is directly implemented by DSWD Field Office XII in partnership with the Office of the Presidential Adviser on the Peace Reconciliation and Unity (OPAPRU) and the Independent Decommissioning Body (IDB).
DSWD Undersecretary for Special Concerns Vilma Cabrera, Assistant Secretary for Disaster Response Management Group Diana Rose Cajipe, and Assistant Secretary for Office of the Secretary Concerns Irene Dumlao observed the process of decommissioning validation conducted by the Joint Normalization Committee, and the actual decommissioning process undertaken by the IDB.
In addition, the officials were able to monitor the actual verification of the list of recipients, profiling, biometrics registration, the printing of Identification Cards (ID), and direct cash distribution. Key officials from the Department witnessed the acceptance and receipt of the Bangsamoro Transitory Family Support Package and Livelihood Settlement Grants amounting to Php 80,000 and Php 20,000, respectively, for the intended beneficiaries.
In September, the DSWD commenced the resumption of Phase 3 decommissioning and provision of family support packages and livelihood assistance to nearly 5,500 qualified former MILF members. As of October 24, a total of 4,855 DCs have been served.
In order to ensure that the DCs will be aided in their reintegration into their respective communities, the DSWD shall continue to provide support in collaboration with the concerned agencies and local government units to be able to undertake after-care programs and re-engagement activities. ###