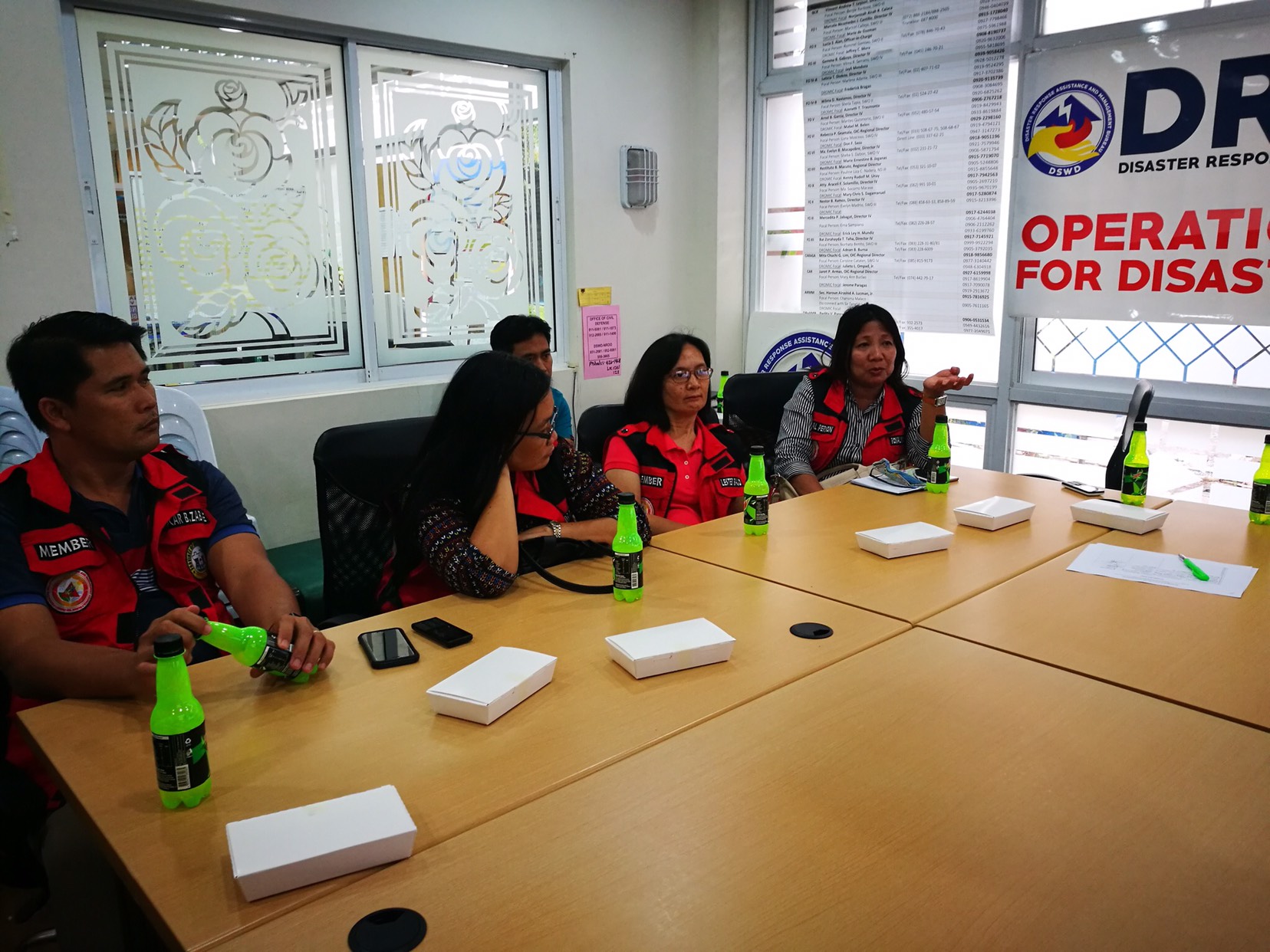 On 13 March 2018, delegates from the Provincial Government of Davao del Norte visited the Disaster Response Management Bureau (DReMB) Operations Center for a benchmarking activity. In the said activity, members of the Provincial Quick Response Team were introduced to the different Information Management initiatives of the Disaster Response Operations Monitoring and Information Center (DROMIC).
The guests were given a general picture of the RA 10121 or the Philippine Disaster Risk Reduction and Management (DRRM) Act of 2010 and how the DSWD is the Vice-Chair for the Disaster Response pillar. As so, the Department is the Cluster Lead for the Camp Coordination and Camp Management (CCCM) cluster, Internally Displaced Persons (IDP) Protection cluster, and Food and Non-food Items (FNI) cluster.
Further, the DROMIC reporting process was discussed with the guests and how it is currently in the process of being enhanced through the Disaster Response Operations Monitoring Information System (DROMIS) and Family Access Card during Emergencies (FACE).
Also, the guests were introduced to the Predictive Analytics for Humanitarian Response (PAHR) and how it is utilized as the main tool by the Department for planning the appropriate response to an oncoming hazard. They were shown examples of previous PAHRs such as for the Super Typhoon "Lawin" and "The Big One" or the 7.2-Magnitude Earthquake that could potentially hit Metro Manila and nearby provinces.
The activity ended with the Provincial Government of Davao del Norte looking forward to absorbing the technologies that the DReMB has, in order to better equip their Operations Center with a more sophisticated system of capturing and reporting data.